simpliCity℠ is the exclusive software solution developed and licensed to the Florida Municipal Trust (FMIT) for authorized use by its registered property insurance Members.  FMIT Members face unique challenges when maintaining accurate schedule of values, tracking assets, overseeing projects, coordinating vendor services and documenting the property claims process. simpliCity℠ was developed for Members as a single solution to address these various needs and to support overall business continuity planning.
Each individual FMIT Member is provided one authorized simpliCity℠ user as part of their annual policy renewal. Additional user logins and Member customization is available. Refer to the Features & Benefits for basic simpliCity℠ screenshots and Q&A for more details. 
What People Are Saying...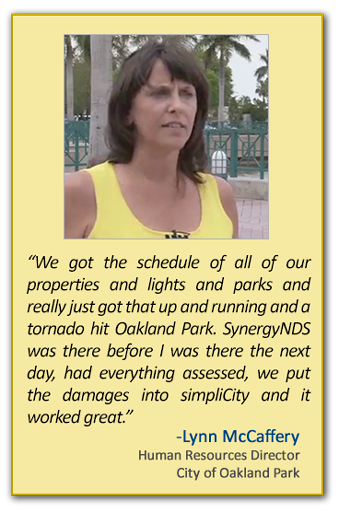 simpliCity℠
Features & Benefits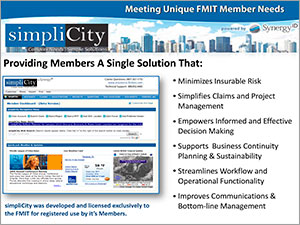 simpliCity℠
Frequently Asked Questions