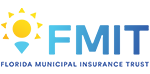 FMIT ALERT
Zeta Follow Up
(Panhandle Only)
FMIT is Standing by to Support Any Assistance Needed Post Zeta Landfall. Possible Impacts Include: Tropical Storm Force Winds, Storm Surge & Flooding.
Rideout Teams Remain Stationed in The Panhandle Prepared to Perform Rapid Damage Assessments as Necessary to Member Insured Property.
If You Have Damages to Report And Have Not Yet Been in Contact with FMIT, Please Call 844.364.8228 for Assistance.
This Alert Will Serve as The Termination of Communications Related to Hurricane Zeta. FMIT is Standing by to Support Your Claim Needs.